Collecting Boxes
Andrew our box secretary is always pleased to hear about new locations willing to take a collection box to support the RNLI.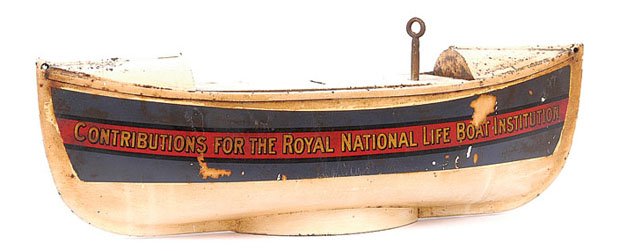 When the pagers go off, our volunteer crew drop everything to go to the rescue. And when they're saving lives at sea, our crew are never without their yellow wellies – keeping them steady on their feet whatever the weather.
The box of wellington boot badges in display box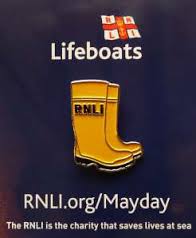 The badge
To show your support for Mayday 2019 (April/May), you can put on the yellow wellies too. If you would like a Collection box of Yellow Wellies, please contact us CONTACT US HERE.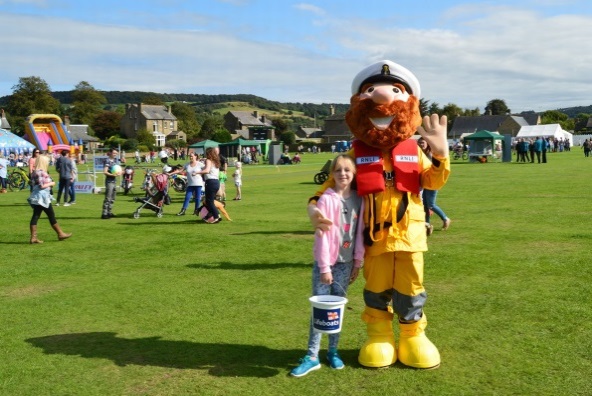 You may also like to invite our mascot "Stormy Stan" complete with a collecting bucket to your event
Full box? – see below
If you already have a box and it needs emptying or replacing please check for a label with a contact number on the back or underside of the box, or contact us by our contact page CONTACT US HERE