Story about D & M Castings. (Model Lifeboats)
This is a link to an article in "Diecast Collector" magazine in November 2016. which stirred Mr Les Addy to contact "The Huddersfield Examiner.
On January 3rd 2017 the first question was asked in "The Examiner".
HUDDERSFIELD, a town that sits in the middle of the country,equal distance from both East and West coasts, has enduring links with safety at sea.
Les Addy says: "I was reading a model collectors magazine over Christmas and there was an article in it about the history of the Royal National Lifeboat Institution, and the models of lifeboats there have been for collectors to acquire and maybe display.
"What took my eye was a mention of a Huddersfield firm, D and M Castings, apparently established in the 1970s, who were commissioned to make a range of model lifeboats for the RNLI. Several seem to have been made, and one of them was a Case Tractor and a carriage. Case, of course, was associated with David Brown Tractors. Apparently some of the range retailed around 75p, which seems cheap, as they were metal models. The firm ceased trading due to financial difficulties.
"I have never heard of this company, nor seen any of their models. I wonder if any Examiner readers remember the Company?"
Examiner January 16:
LIFEBOAT model kits made by a Huddersfield firm in the 1970s and 1980s are now rare and collectible.
Les Addy asked if anyone knew the company's history and Adrian Clutterbuck, National Model Advisor for the RNLI/Lifeboat Enthusiasts' Society, says D & M Casting Model Lifeboats were based in Millmoor Road,Meltham.
"D & M Castings in the late 1970s and early 1980s made a series of model lifeboat kits in white cast metal, exclusively for the RNLI. These kits, boxed, complete with detailed fittings and full instructions,
consisted of seven different kits. They were for model Lifeboat enthusiasts and not suitable for children."
Adrian has an RNLI souvenirs and gift catalogue dated Autumn/Winter 1985 in which they feature.(Pictured Below Credit Adrian) One model sold for £7.50, whilst the others sold for £5.00 per kit.
"Most of these kits are now over 30 years old and are perhaps lost, damaged or built and then played with. However, as an ancient lifeboat and model 'anorak', I own a completed boxed original set myself – and no they are not for sale. They are nowadays very rare sets. D & M Castings ceased trading but in their heyday made some brilliant and beautiful kits."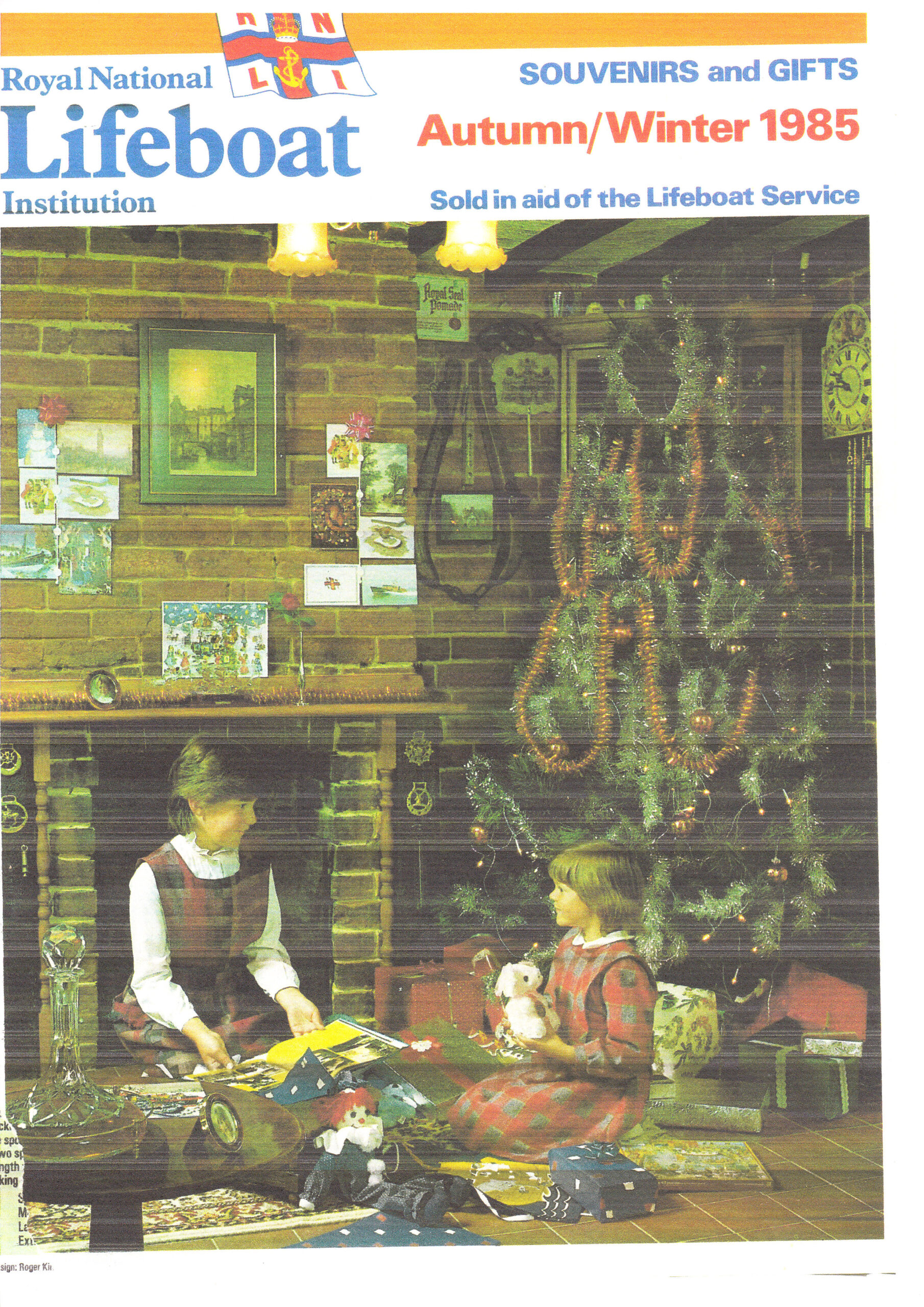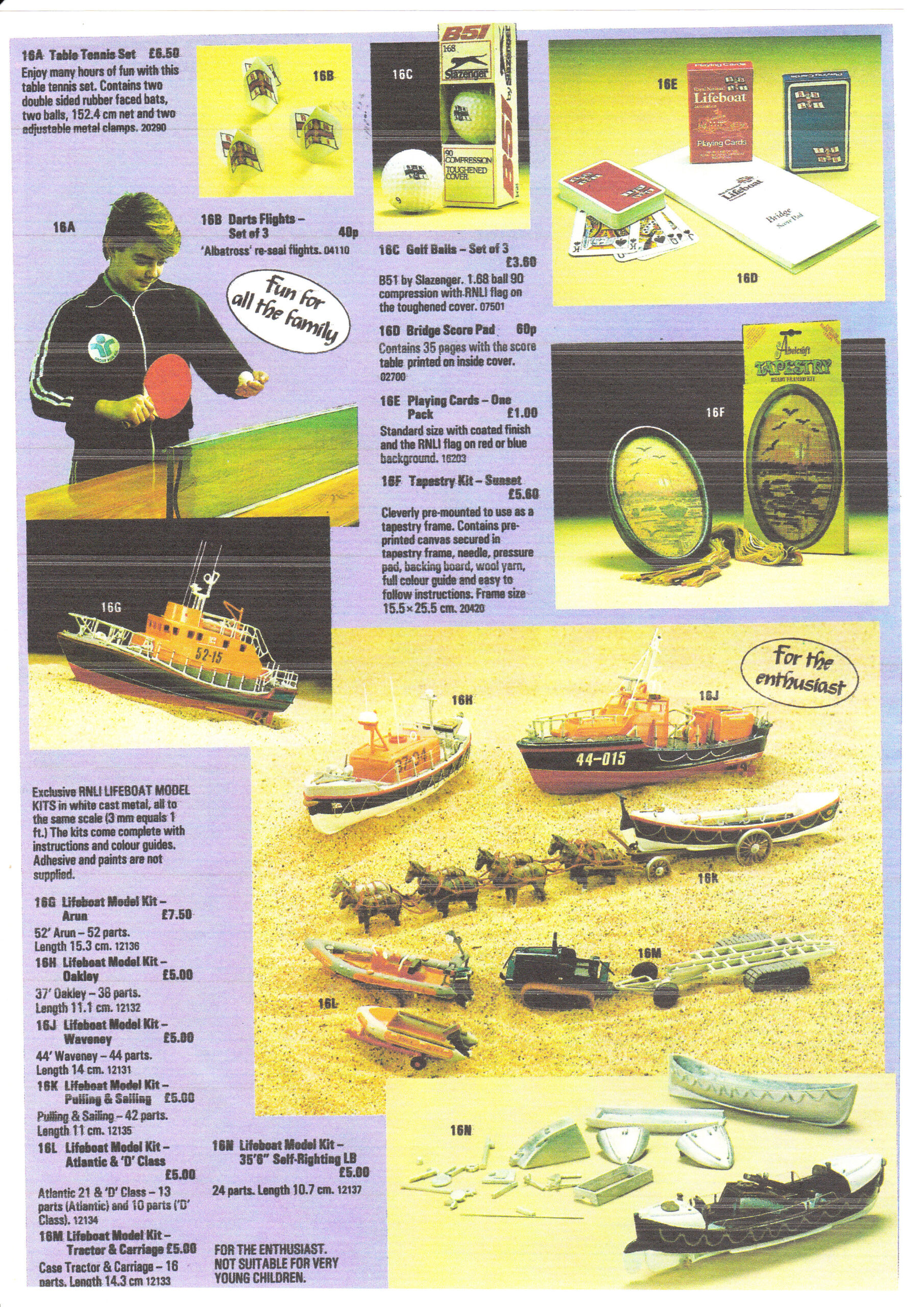 The models below still in there boxes are owned by Mr Andrew Ingham. The branch vice-chairman.