Honley Christmas Market 2019.
What a fabulous day was had by all at the 2019 Honley Christmas Street Market. Honley & Brockholes Branch were in Church Street and would like to thank everyone who contributed in putting on this whole village event. Souvenir stock including Christmas cards,Calendars,Diaries and our much sought after Mince Pies. Collection Buckets, and our raffle of a remote controlled boat which was won by a Michael Sanders.  We raised £457.96 on the day for the RNLI for which we would like to thank all who bought or donated on the day, also thanks to The Honley Business Association for putting on a brilliant event.
This winter, we are
facing a "Perfect Storm" as the demand for our services grows but our income
falls, so support like this, from far inland, is more important than ever.
If you live in the Huddersfield area, your gift of time to help us would be apprecated just as much as money.  We would be pleased to welcome you at any of our Branch meetings and you can support the Branch, and thereby the RNLI, as little or as much as you want.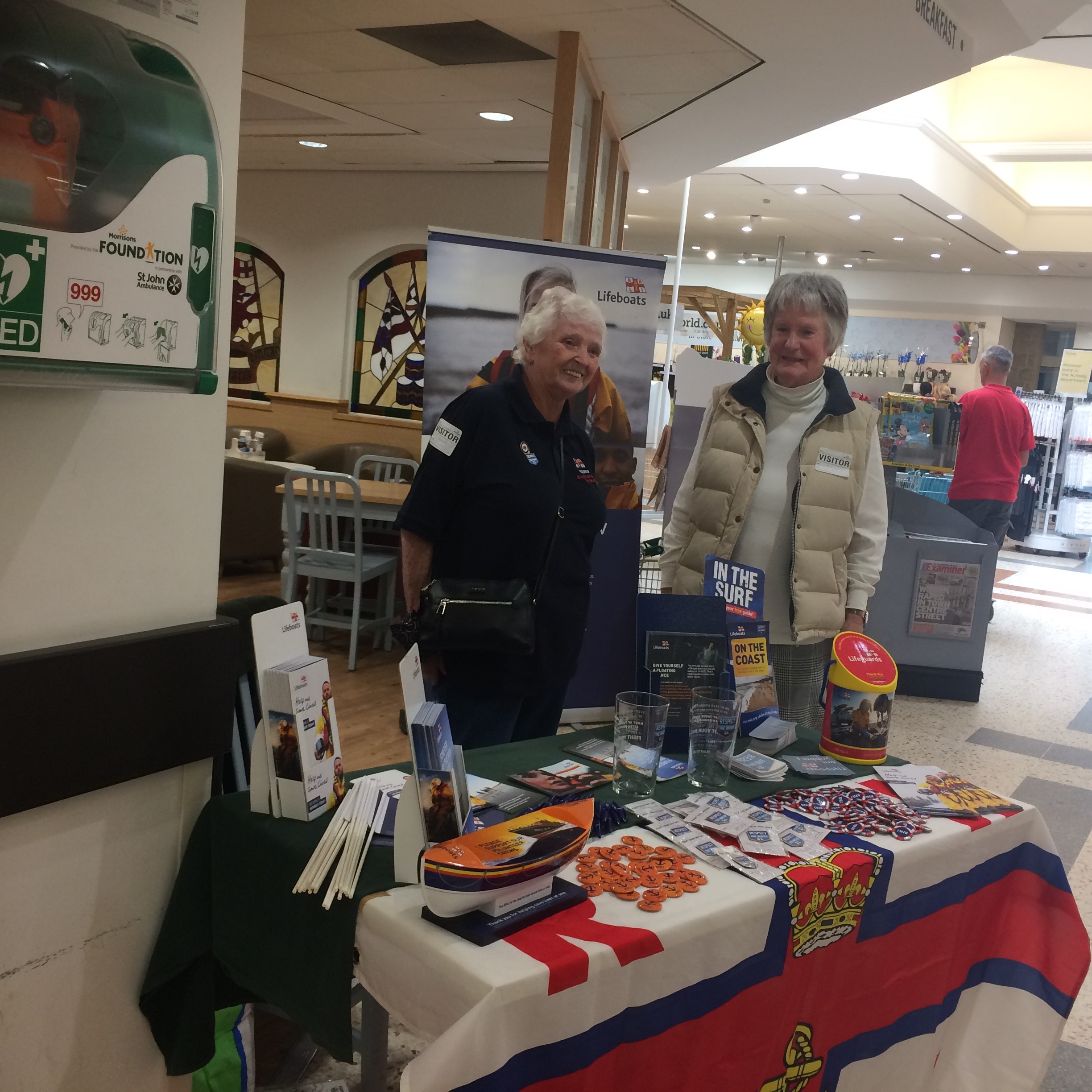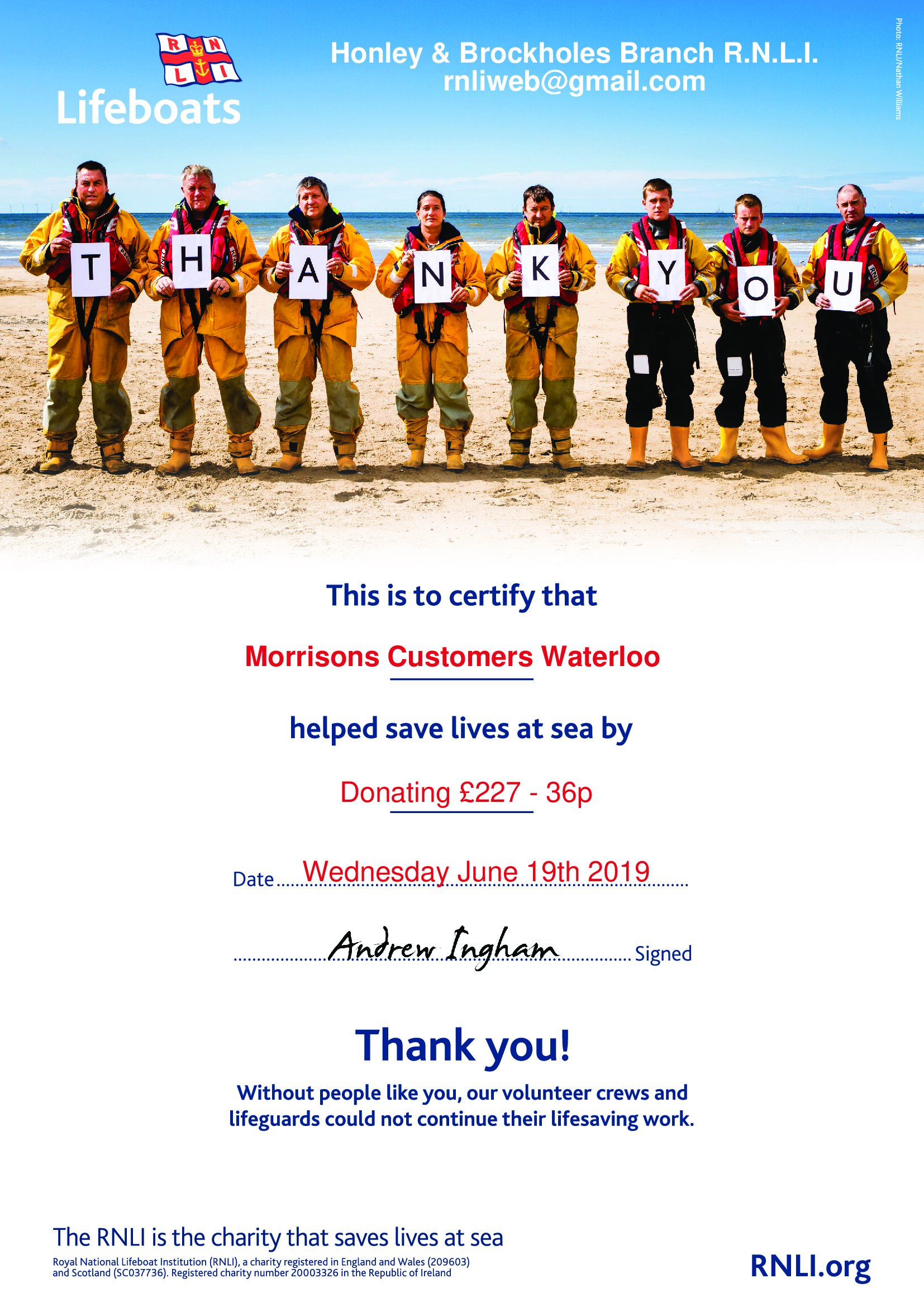 Honley Show 2019
After the atrocious weather conditions that we encountered for Honley Feast in September 2018, the weather followed us to our next outdoor event, Honley Show in June 2019.
5 of our hardy volunteers braved the elements on Friday to prepare for showday on Saturday erecting gazeebos,inflating a Y Class boat and battening down the hatches.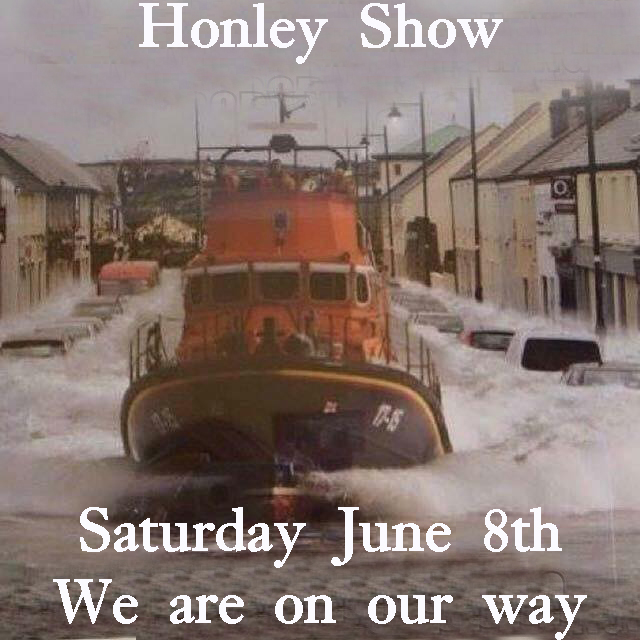 Early Saturday morning a message arrived.
"Unfortunately we've had to cancel today due to adverse weather conditions. There was nothing we could do – it was a health and safety risk to the public in the car parks. It's just an unfortunate situation."
President of the show John Pervis said: "We've had to take this decision today – it's not one we wanted to take. The weather forecast is awful and the ground conditions are unfit – it's not safe."
 "The field is flooded and the movement of traffic on and off the field would be difficult and potentially dangerous. Huge apologies to all.
This is not a decision we have taken lightly.
The 5 branch members returned as planned at 8 30am and dismantled eveything and packed it all away. Soaked again.