Restored Huddersfield replica lifeboat still saving lives. Stornoway lifeboat model.
A good friend and past Display Co ordinator of the Honley & Brockholes Branch Mr Tony Maskell restores Stornoway Lifeboat model to its former glory.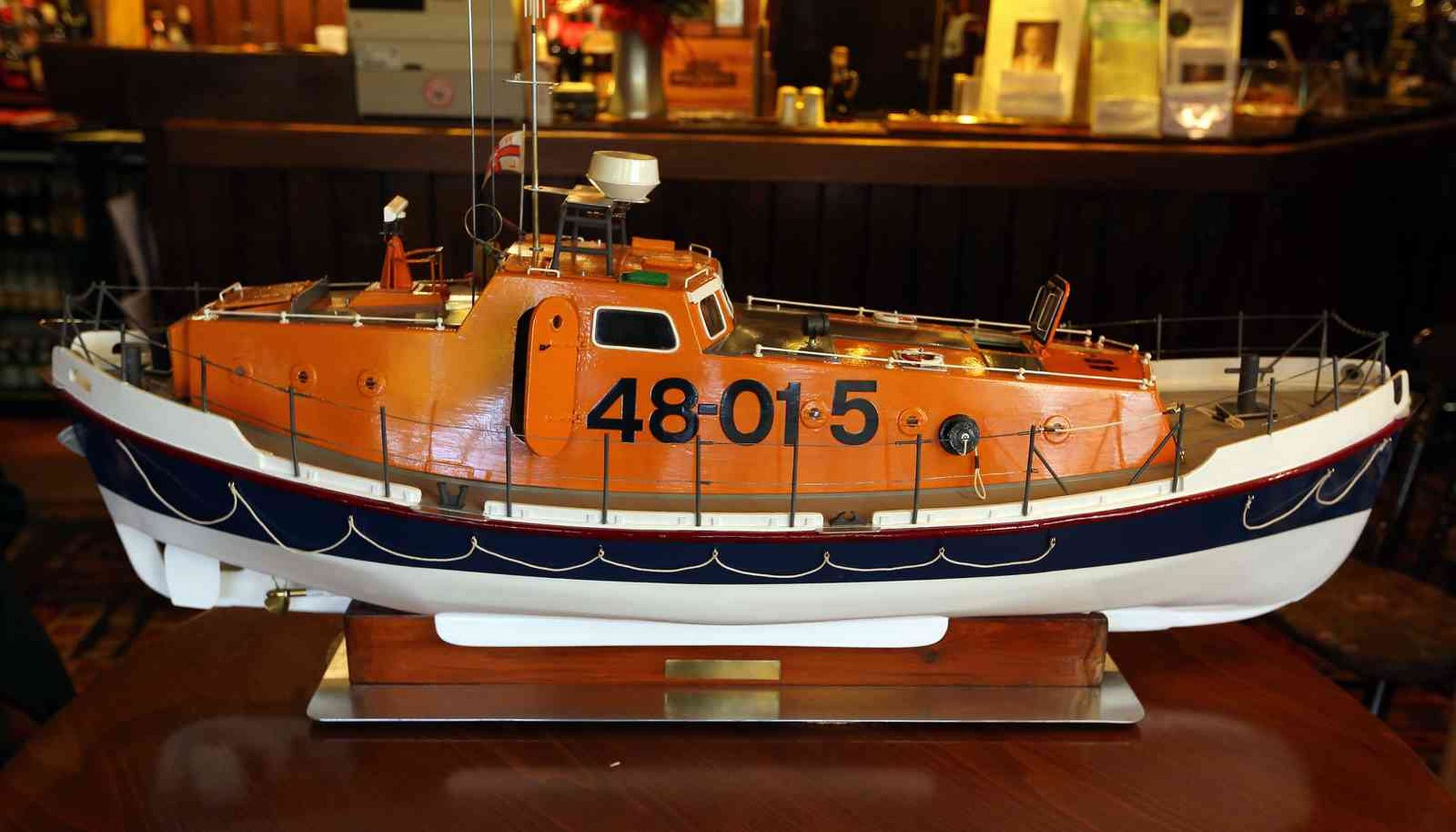 The boat, a replica of the Sir Hugh William Gough, one of the first all-aluminum craft, was built to celebrate the centenary of a local Lifeboat Guild.
It's a little piece of HUDDERSFIELD history with a fascinating story behind it. This restored 4ft scale model of the Stornoway lifeboat was originally built in 1977 by HUDDERSFIELD  firefighter Mick Todd.
The boat, a replica of the Sir Hugh William Gough, one of the first all-aluminum craft, was built to celebrate the centenary of a local Lifeboat Guild.
Over the years the boat will have helped raise thousands of pounds for the Royal National Lifeboat Institution (RNLI).
But it's recent past has been shrouded in mystery.
The boat has only recently re-surfaced – and has now been restored by expert modeller William Maskell.
William, of Salendine Nook, told how the boat was built by Mr Todd, a firefighter who died some years ago.
He spent 300 hours building the boat and 14 days painting it.
He lent the boat to a local Lifeboat Guild for fundraising purposes.
It is believed that after his death – he had no wife or children – the boat ended up at The Fleece Inn at Holme.
It was thought to be there around 20 years ago but was then apparently given away and disappeared from public view.
In 2013 – out of the blue – the boat was returned to the pub.
It was in a shabby condition and landlady Shirley Amesbury called in the Huddersfield Society of Model Engineers.
William, also a member of Kirklees Model Boat Club, agreed to restore it.
Ten months later, William took the boat back to The Fleece Inn to show Mick's 96-year-old mother Bernice Todd, from Milnsbridge.
"It's a fascinating story," said William. "But there are still lots of gaps.
"I would love to find out more and create a story to go on display with the boat."
The boat, a 1/12th scale model, is now fully working, its propellers powered by two 12v batteries.
"It's not been on a pond yet but I've tested it in the bath," said William.
The boat is now back with William for the finishing touches and will go on display at various model shows.
"It is a piece of history," said William, who has contacted the RNLI to find out more about the real boat.
"It is over 36-years-old but it should be good for another 36 now.
"I have been asked how much it is worth but it is only worth the amount of money it raises for the RNLI.
"Mrs Todd is still the owner but I am the custodian.
"I want it to stay in Huddersfield and eventually go to a museum."
Anyone with information about the boat can contact William by using our "Contact us page"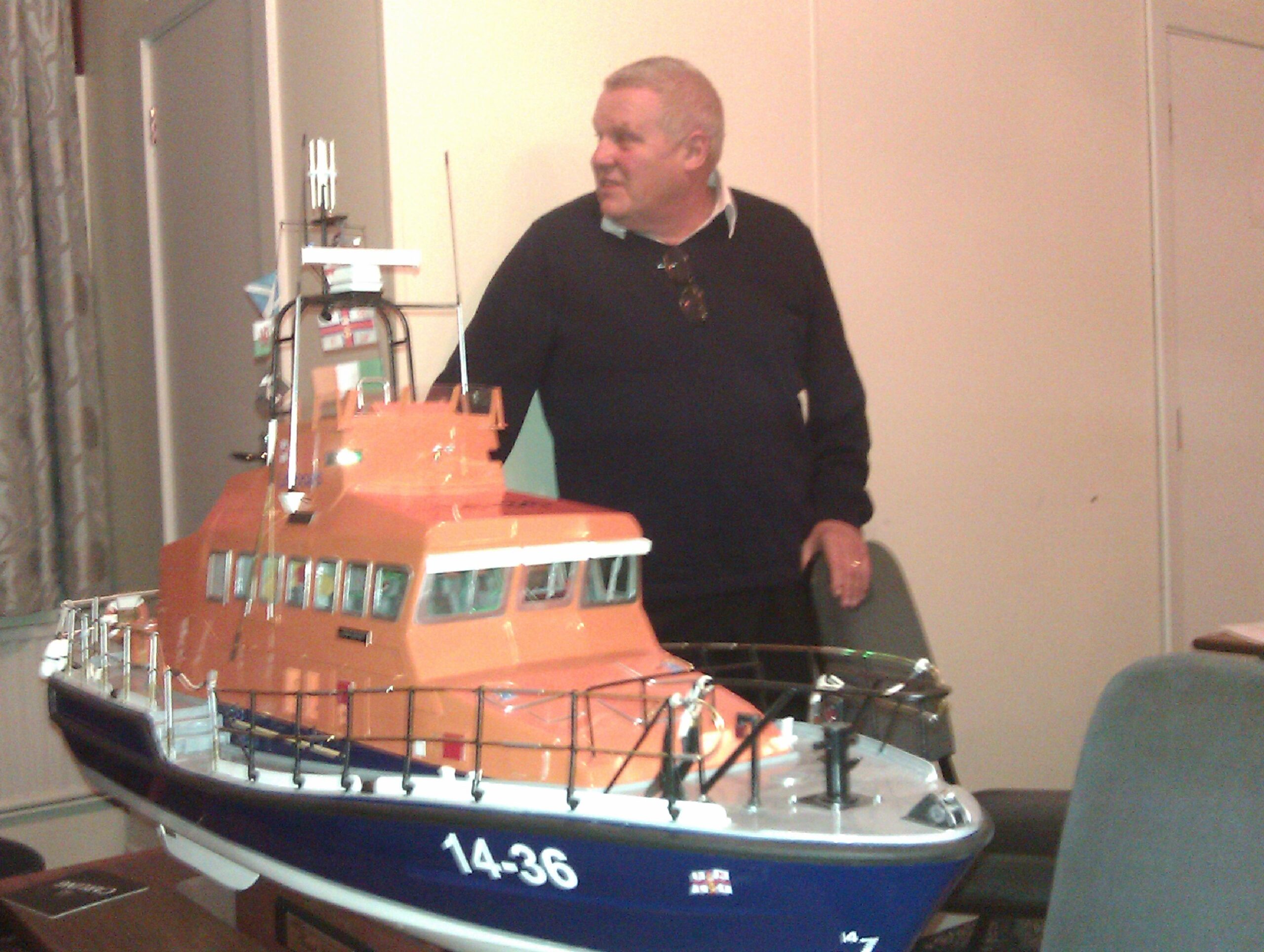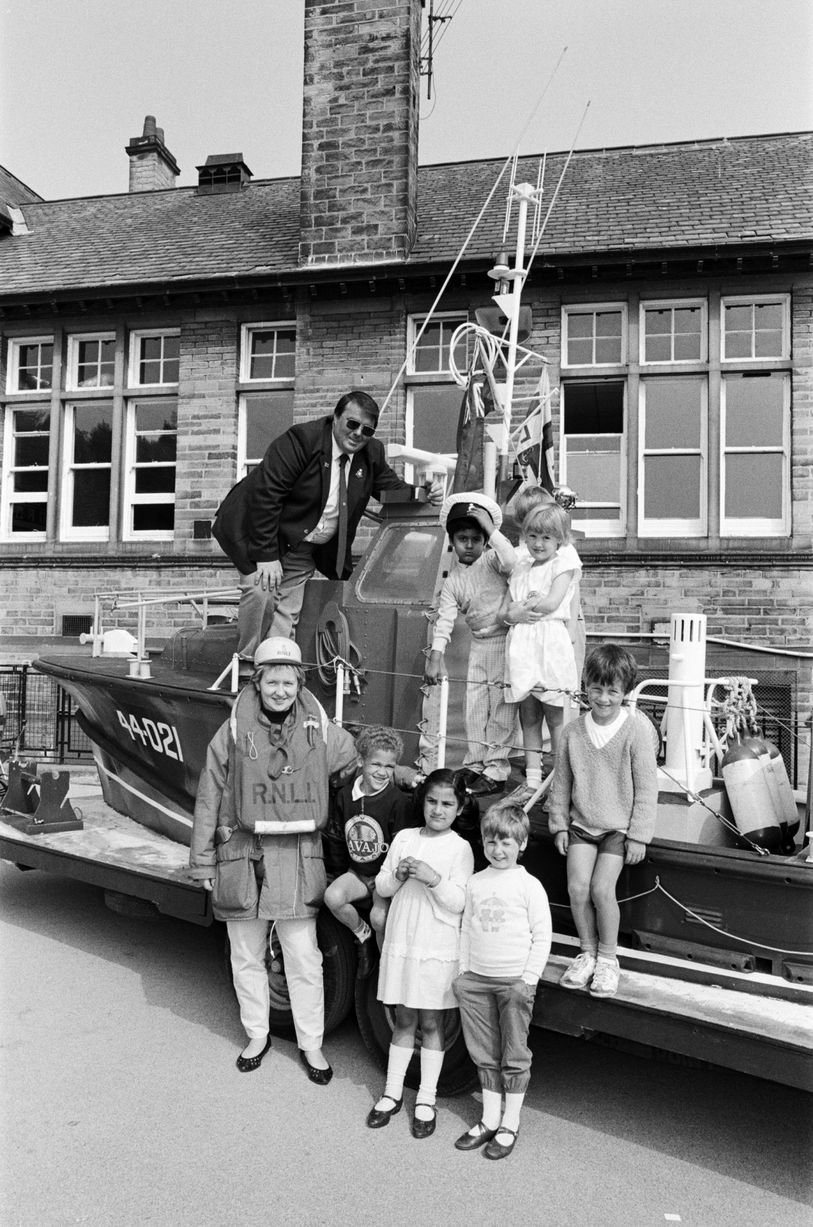 In June 1988 Mr Maurice Littlewood & Mr Andrew Ingham collected the model of RNLB Barham from Gt Yarmouth & Gorleston.
After a week of educational visits & talks to 10 schools the week finished with an open air service. The branch President Mrs Mabel Hildred can be seen reading the lesson.