Morrisons waterloo, August 11th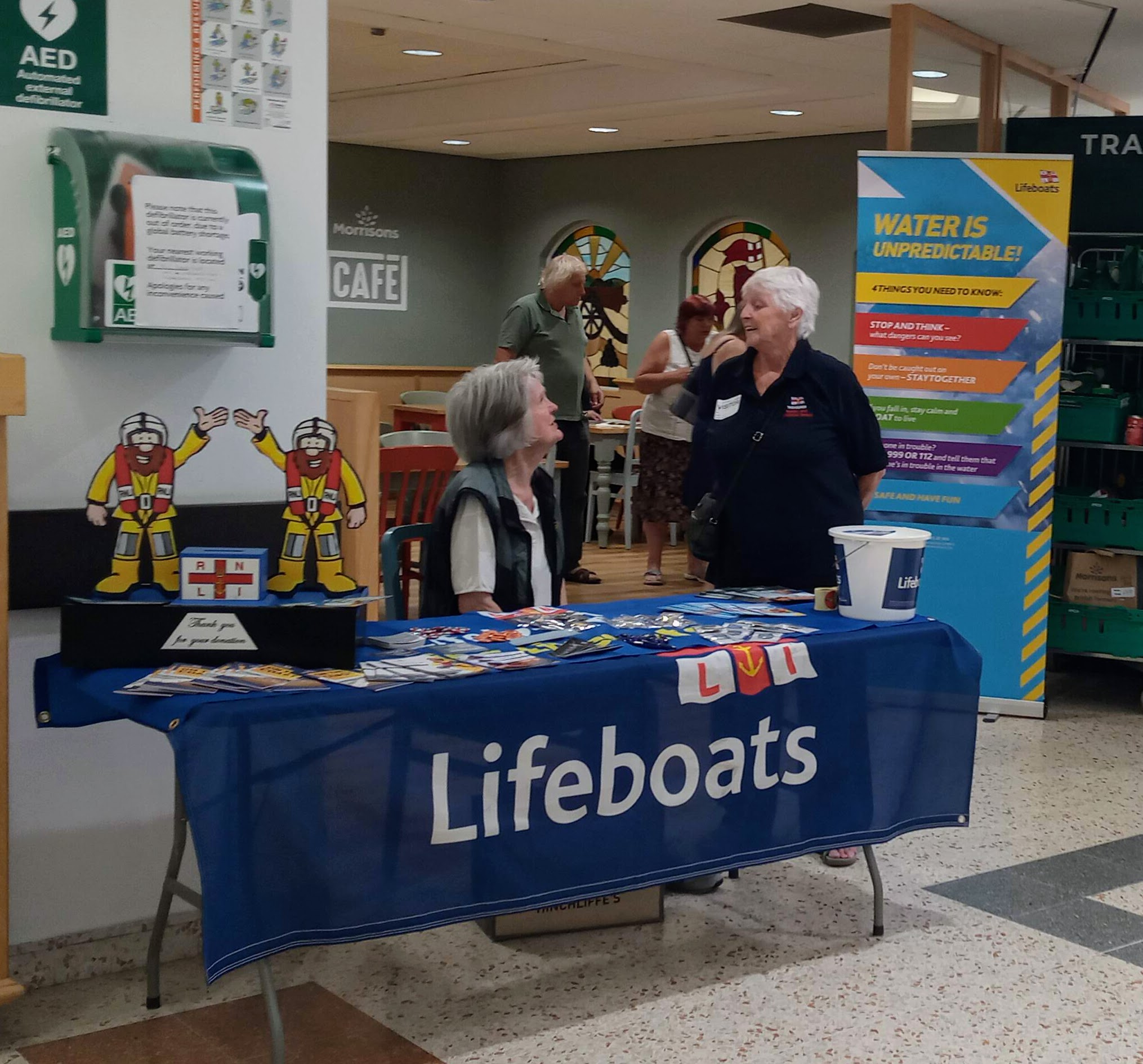 On one of the hottest days in 2022 members attended Morrisons at Waterloo by the kind permission of Debbie Creaser the Community Champion. Lots of interactions took place with customers on the day regarding water safety and their gratefulness to the RNLI for rescuing them, cut off by the incoming tide at Filey, broken down boat at Abersoch and rescued in Cornwall by the lifeguards were 3 stories that all happened to Huddersfield people only last week. At the end of the day the collection box was counted and contained £172. 42. Many thanks to Morrisons customers
coffee morning august 8th.
The branch held their first coffee morning for many years today Saturday 6th August at Meltham Church Parish Hall. Photo above is the first customers through the door.
What a selection of cakes and buns were on offer, fancy goods and gifts, crafted cards and a tombola of 100 items. Many thanks to everyone who came along and donated their culinary masterpieces.
To all at Cannon Hall Farm for the signed book, Morrisons Community Champions, Co-op.
To all the helpers who travelled from near and far and to everyone who dug deep in to their pockets to raise money, THANK YOU ALL.
Honley Show July 23rd.
Once again the branch attended the show which was at a new venue at Wilshaw. It was also held later in the year than previously and the weather was very kind. The show wasn't the only thing returning to the old format, we had a range of souvenirs and Christmas Cards which we haven't had for a few years. (They will also be available at Honley Christmas Market as well)
Lots of Water Safety advice was given out and the branch would like to thank everyone who came to visit us and purchased souvenirs, plants and left donations.