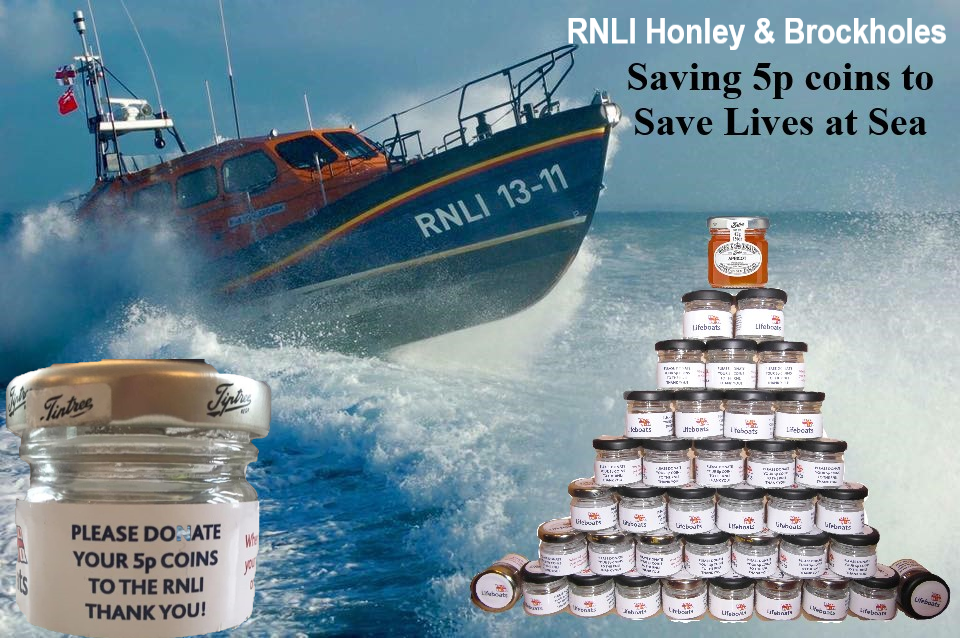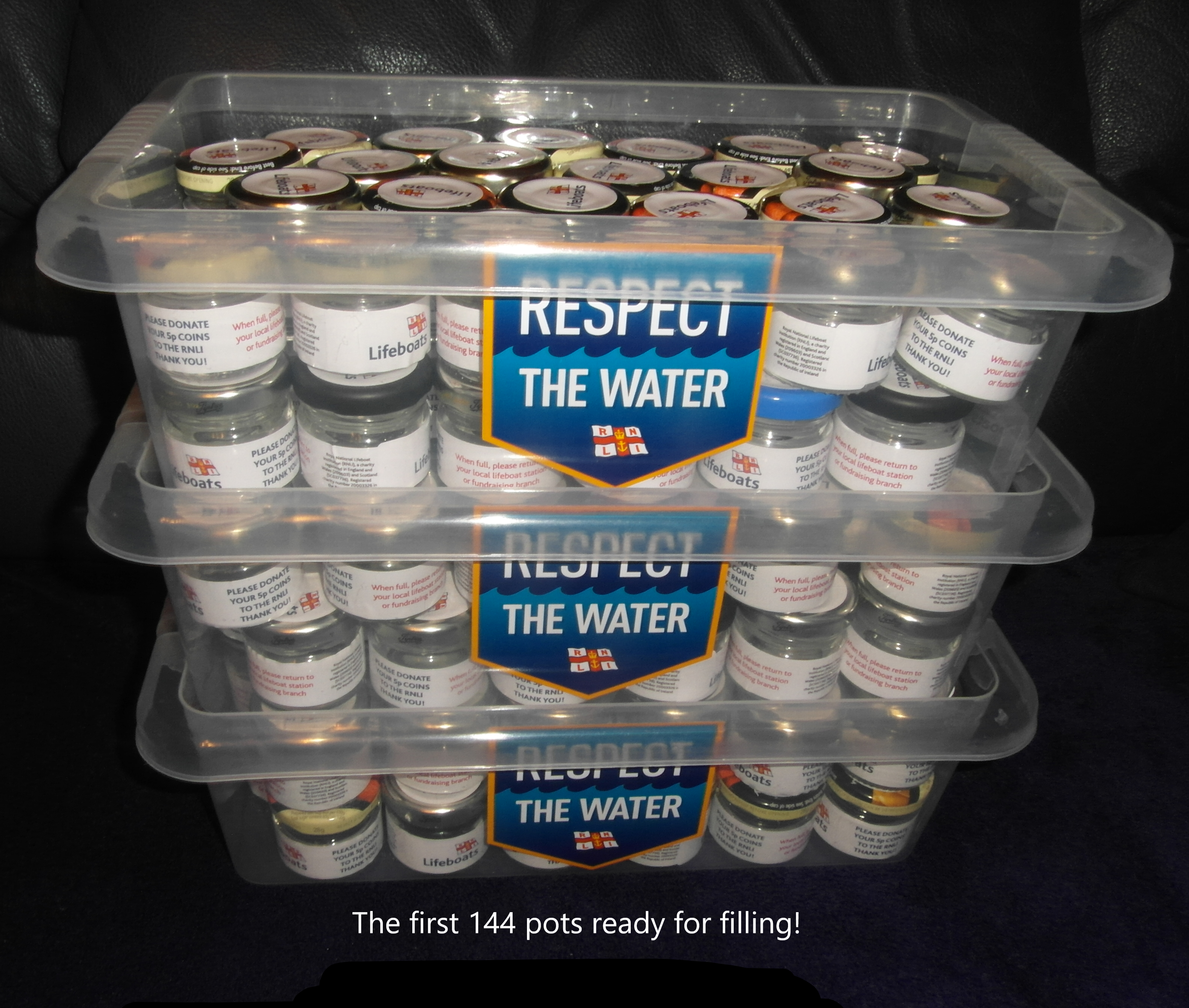 The idea for Betty's 5p Pots came from Betty Frith, who was the Honorary Treasurer for over 20 years at the Hertford branch of the Royal National Lifeboat Institution (RNLI).
Sadly she is no longer with us but the Hertford Branch started adopting the idea in May 2014 and, with the very strong support from Albany Radio in Hertford, raised £450 in 5p coins that year. In 2015 they raised over £2,500. To date they have now raised a staggering £400,000 raised around the country.
Honley & Brockholes Branch, RNLI was inspired to copy the idea beginning in February 2020.
Betty's 5p Pots are the small jam jars that you get your breakfast jam or marmalade in when you stay at a hotel or visit establishments offering breakfasts or afternoon cream teas.
We are particularly looking for help to recycle these jars with lids once they have been used for that purpose, in order to cope with the increasing public demand for more jars.
We are also looking for places who would display a small box of pots on view for collection.
We put the name of the business on the labels of the pots so that when they are full they will return to where they got them from to empty (creating footfall for the businesses).
Below is the first box to go out to The Sweet Stop. Honley
If anyone can help in any way, please get in touch:
Andrew Ingham.
Tel: 07884944118
– – – – – – – – – – – – – – – – –  – – – – – – – – – – – – – – – – –
POTS TO FILL CAN BE OBTAINED FROM :-
HONLEY.
The Sweet Stop.
Zebra.
T.L. Dallas.
Honley Liberal Club.
Taylors Foodstore
HOLMFIRTH.  Holmfirth Garage.
Pennine Sailing Club
UPPERTHONG. Royal Oak,
MELTHAM. Morrisons Supermarket.
HUDDERSFIELD. Sail Brand Ltd.