News of Planned & Completed Events of 2021 now that Covid restrictions are beginning to be eased.
I was pleasantly surprised to be contacted in May by Sarah Child. RNLI Community Manager  for Yorkshire to say that we have a fantastic opportunity coming up to represent the RNLI at the inaugural Yorkshire Motor Sport Festival at the end of June! Especially after our initial request to attend wasn't granted.
After all the uncertainty leading up to the event after the national covid restrictions were not lifted and the goalposts were moved numerous times by the local council right up to a couple of days before the event, credit must go to the organisers for putting on the festival.
The site was visited on the Saturday leading up to the event and the only thing that you could see was that the grass had been cut and the road closure signs had been erected. Unfortunately the signs had been manufactured for the 2020 event which was cancelled and the dates were for 2020 so the locals were up in arms on the Monday to find a couple of road closures a day earlier than the dates.
Stood in the middle of the festival site were 2 people which on introducing myself they informed me they were Michael McErlain, CEO of the YMSF and Keren Dunning-Bourne Executive Trade Stand Manager. We were taken to the approximate location of our pitch and issued with a couple of signed disabled vehicle passes to allow parking by our stand.
All covid tests were done as per instructions as random checks were made throughout the festival. Wednesday's site visit with Sarah confirmed the event was GO,GO,GO. And Thursday was set up day.
All set up Thursday and a sneak peek around the exhibitors, (Fakes & Genuine included)  Aston Martin, Bentley, McLaren, Maserati, vintage wagons, tractors and cars to name a few and something for everyone.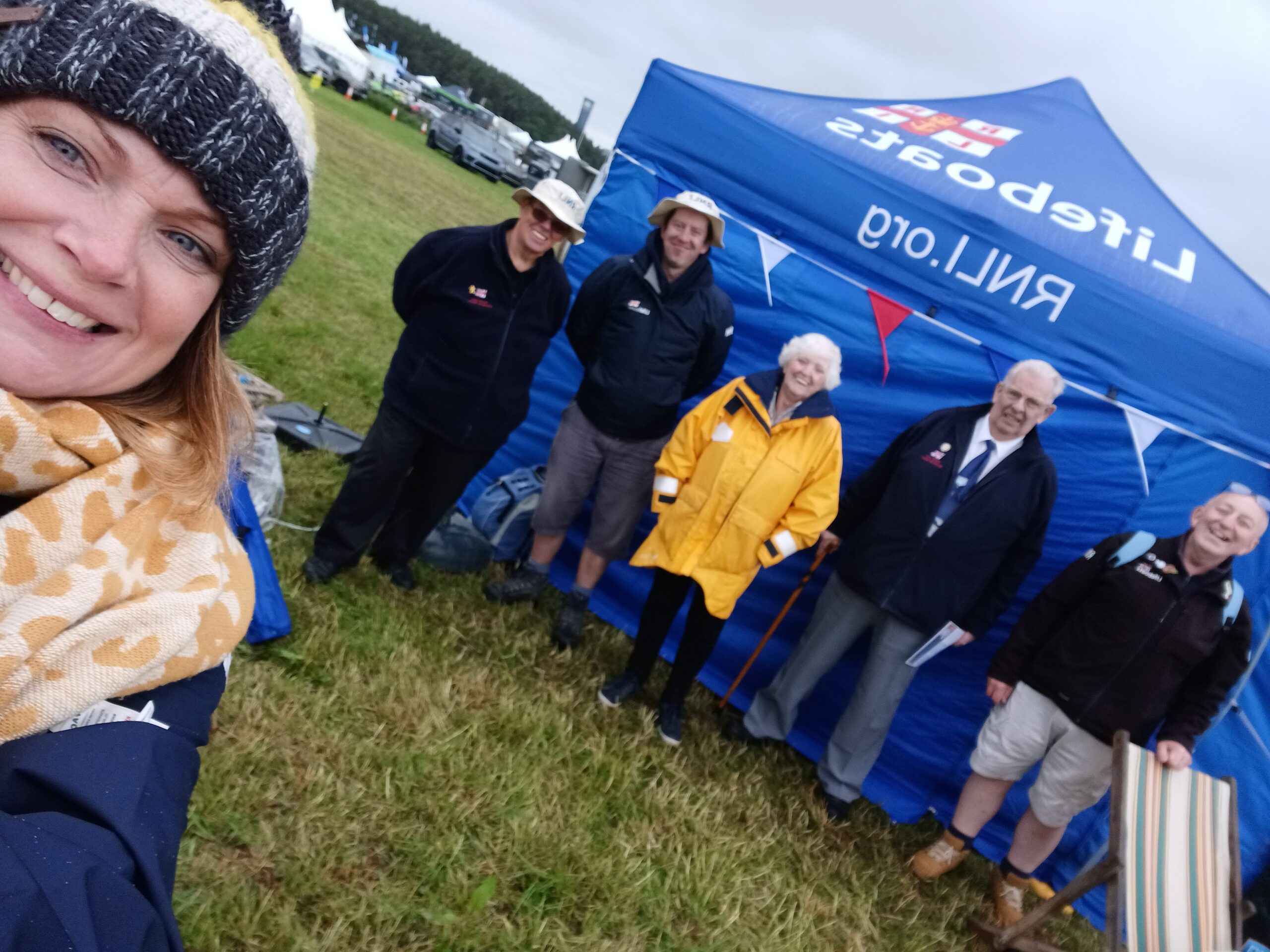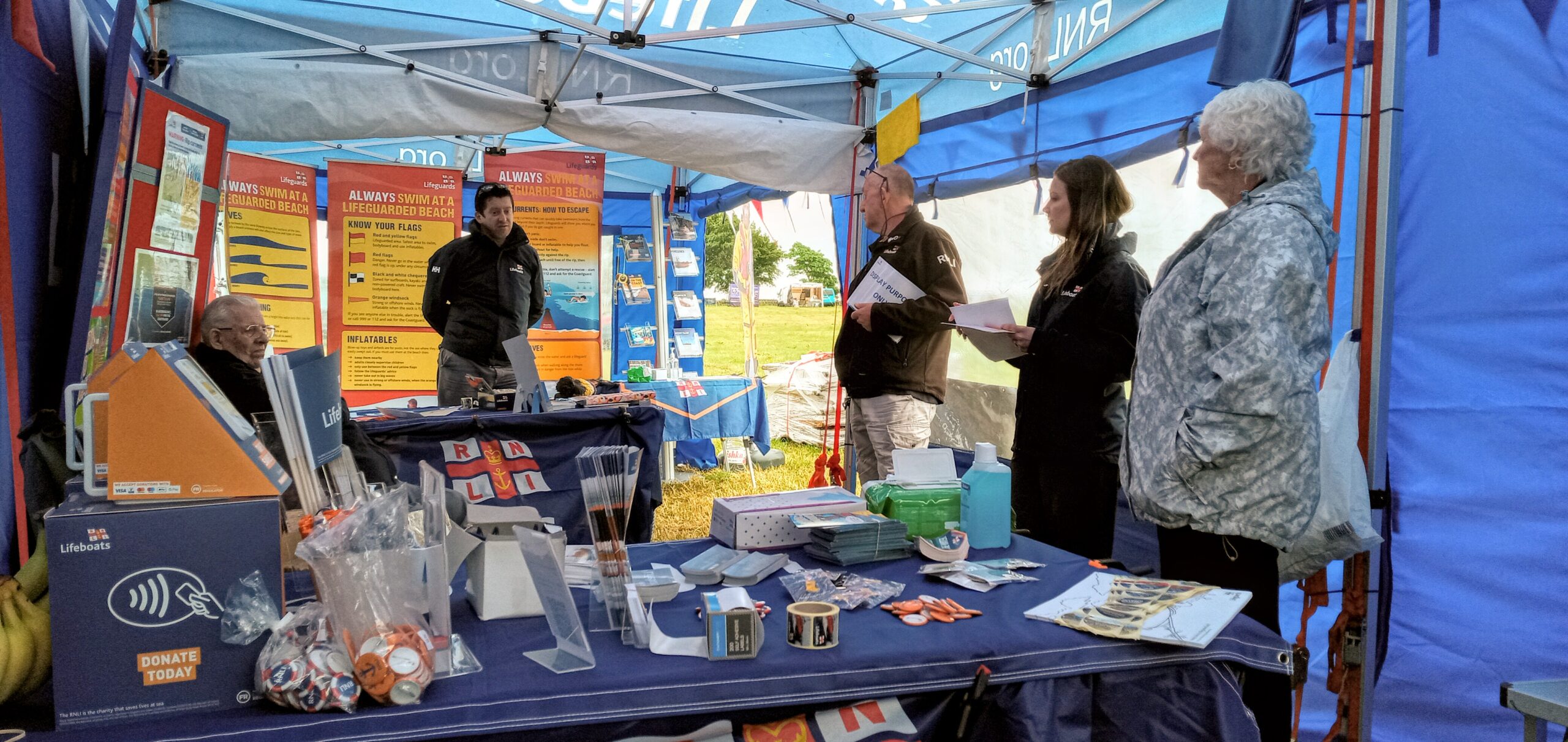 The First Day (Friday) was vintage genuine Bentley day on the hillclimb, it was cold, overcast, and damp. By no way could you describe the footfall as busy, but I was genuinely surprised at the number of people who did attend.
Saturday weather wise was the best day and the attendance was the busiest, Sunday was cold again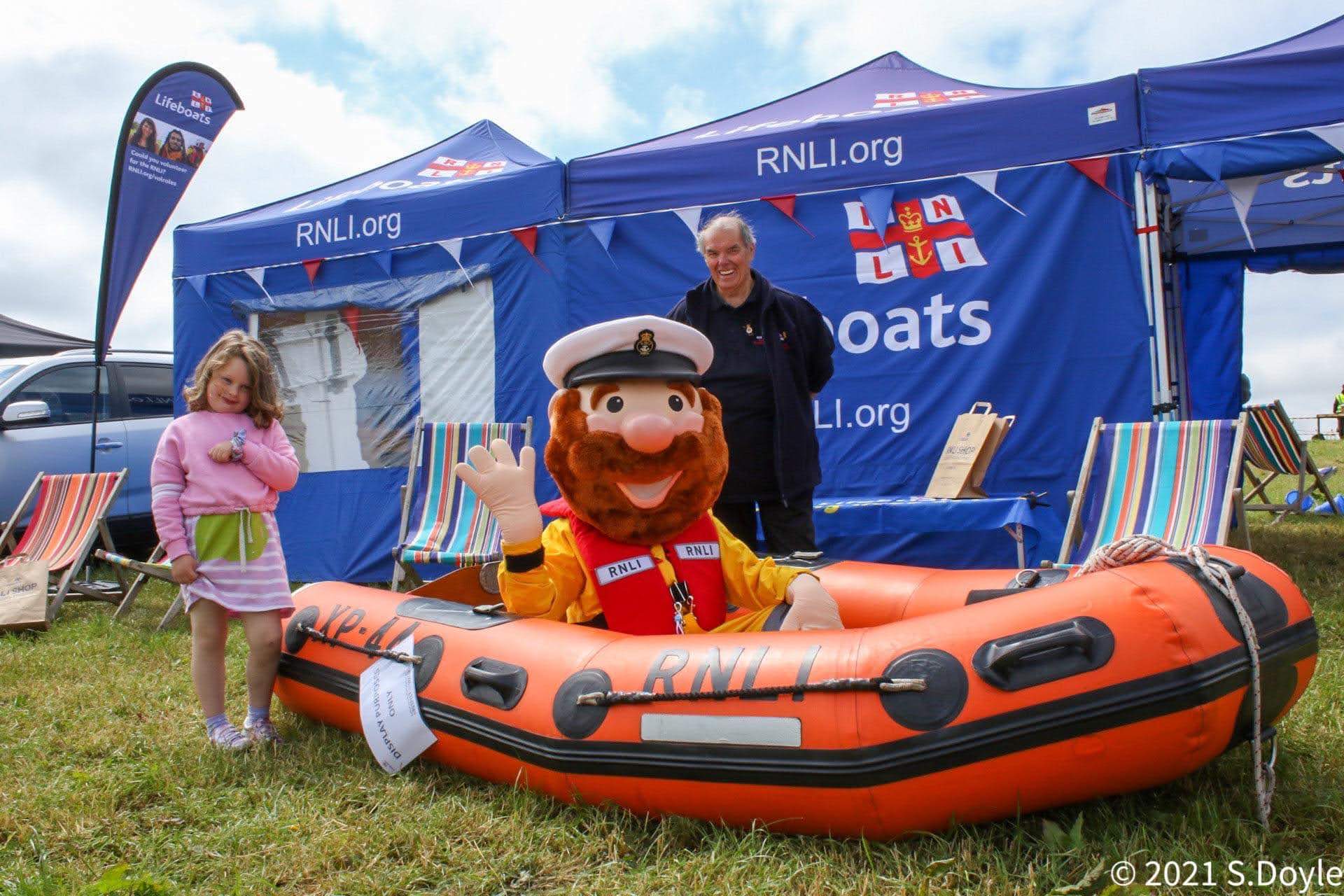 The Honley & Brockholes branch were pleased to work alongside RNLI staff and volunteers and it truly was  ONE CREW working together.
300 goody bags were handed out which attracted visitors to the stand from around the showground, we had the opportunity to talk to lots of children and their parents about water safety. The face to face team were able to sign up some regular donators., and who would have thought we may even recruit a possible new member for the Face to Face team in Saltburn (100+ miles away).
£485.93 was raised in donations at the event helping us to save lives at sea.
Thank you 🥰
I am sure the event will go from strength to strength and hopefully the RNLI will be part of it.
Honley Centenary Show. September 18th.
What a wonderful Honley Show centenary! It was so lovely to see our community coming together to celebrate 100 years since this great event began.
Many thanks to all who paid us a visit on our stand and left donations of £115.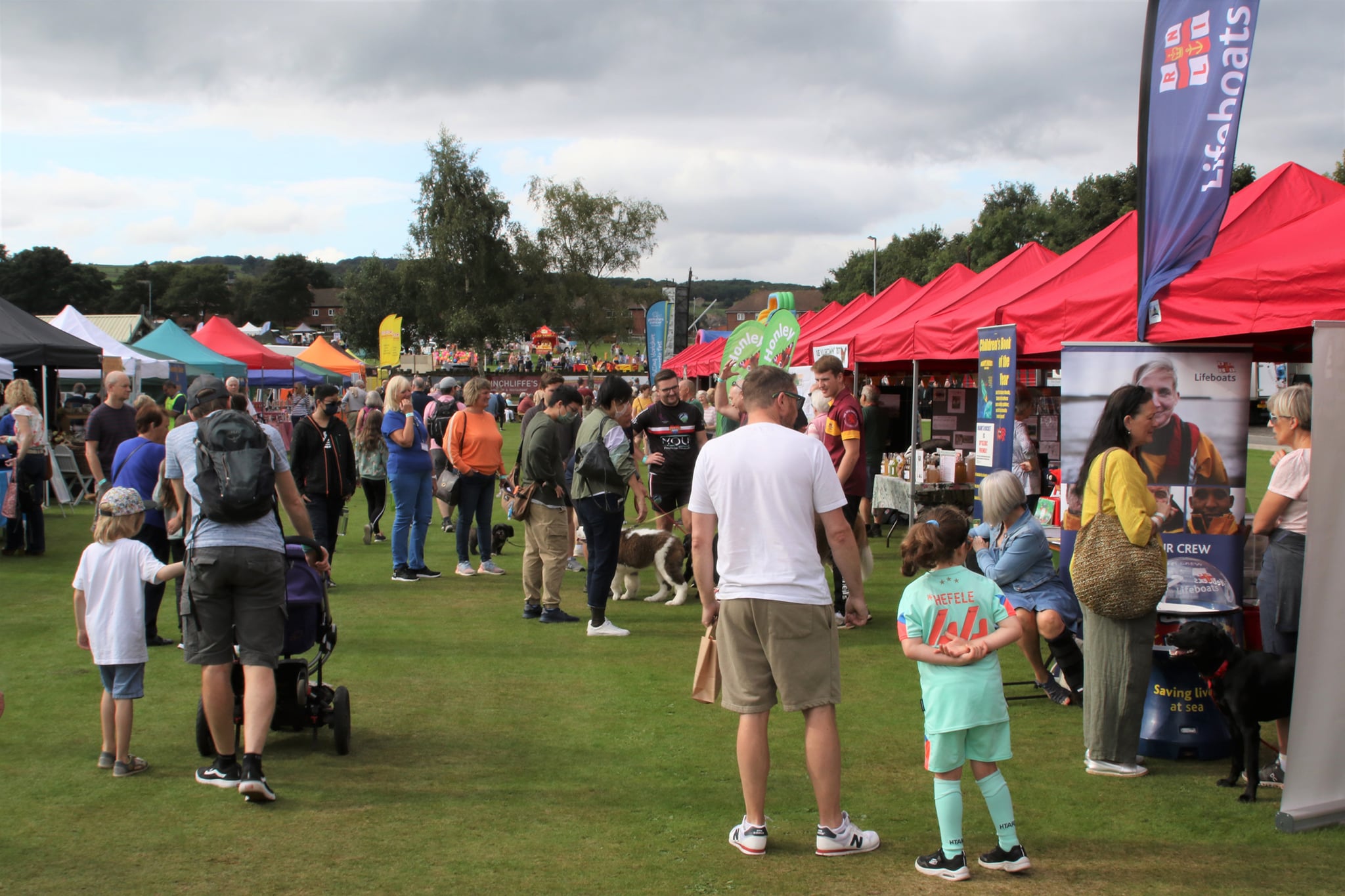 Honley Coming Together Christmas Market. December  4th.
After a mix up with our booking and having not been allocated a pitch we thought that we were going to miss the market for the first time since it inception.
All was not lost when Rev. Martin answered our Mayday and said we could purchase a pitch from the Parish Church and set up our stall outside the Parish Room.
We launched into action on a very wet and windy early morning with a gazebo from Sarah, RNLI Water Safety Delivery Support, Wales, West and Isle of Man to supply a bit of shelter to keep Anne & Catherine with the souvenirs dry.
The weather deteriorated as the day went on,  we can't count on the weather but we can always count on our community to come out and support the village events. Our community have gone the extra mile to support the event and for that we thank you all.
We also extend our thanks to Grandma Wilds Bakery and Morrisons Community Champions, Rachael & Debbie.
We raised £265.38
THIS WINTER, WE ARE
FACING A "PERFECT STORM" AS THE DEMAND FOR OUR SERVICES GROWS BUT OUR INCOME
FALLS, SO SUPPORT LIKE THIS, FROM FAR INLAND, IS MORE IMPORTANT THAN EVER.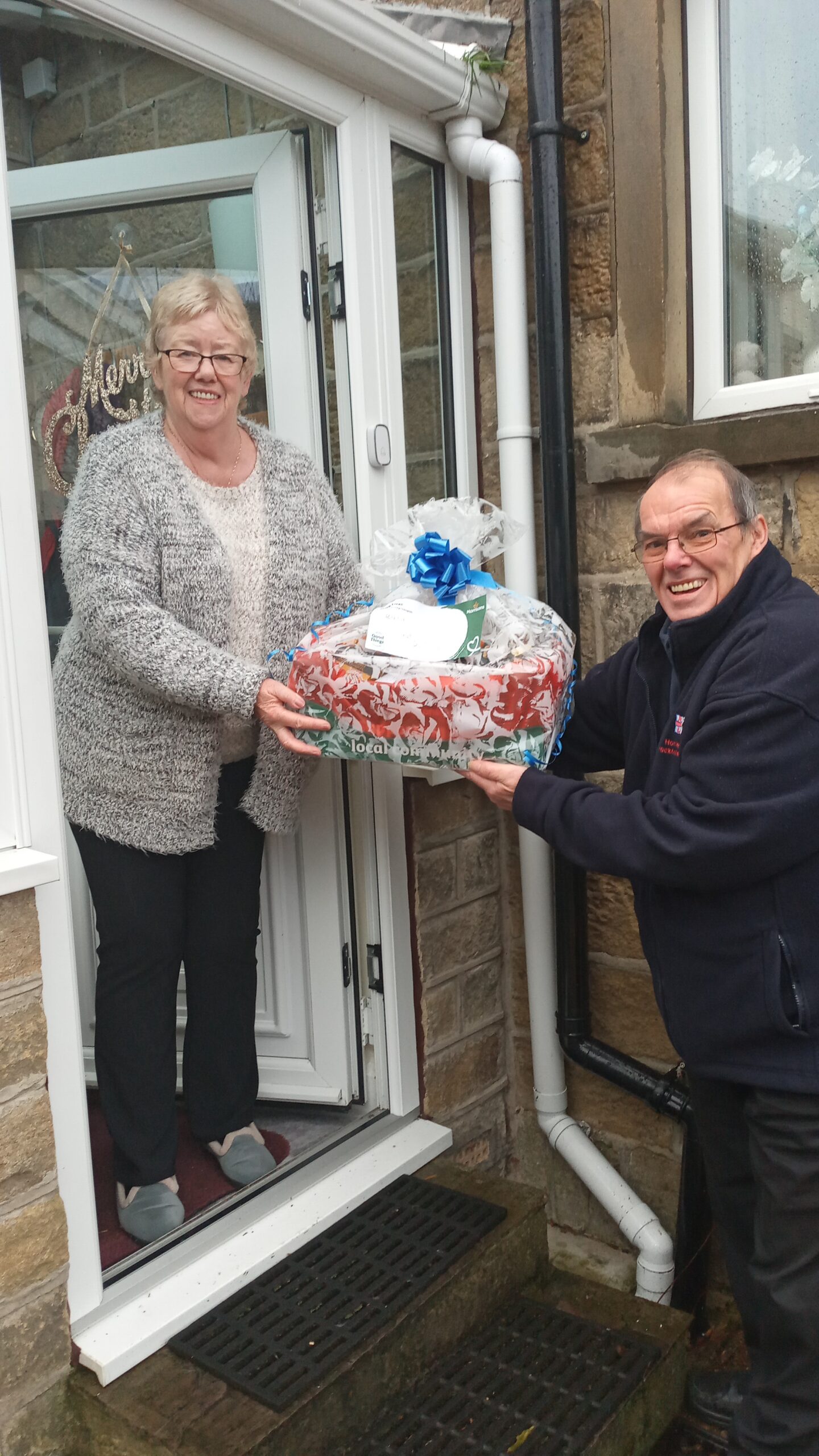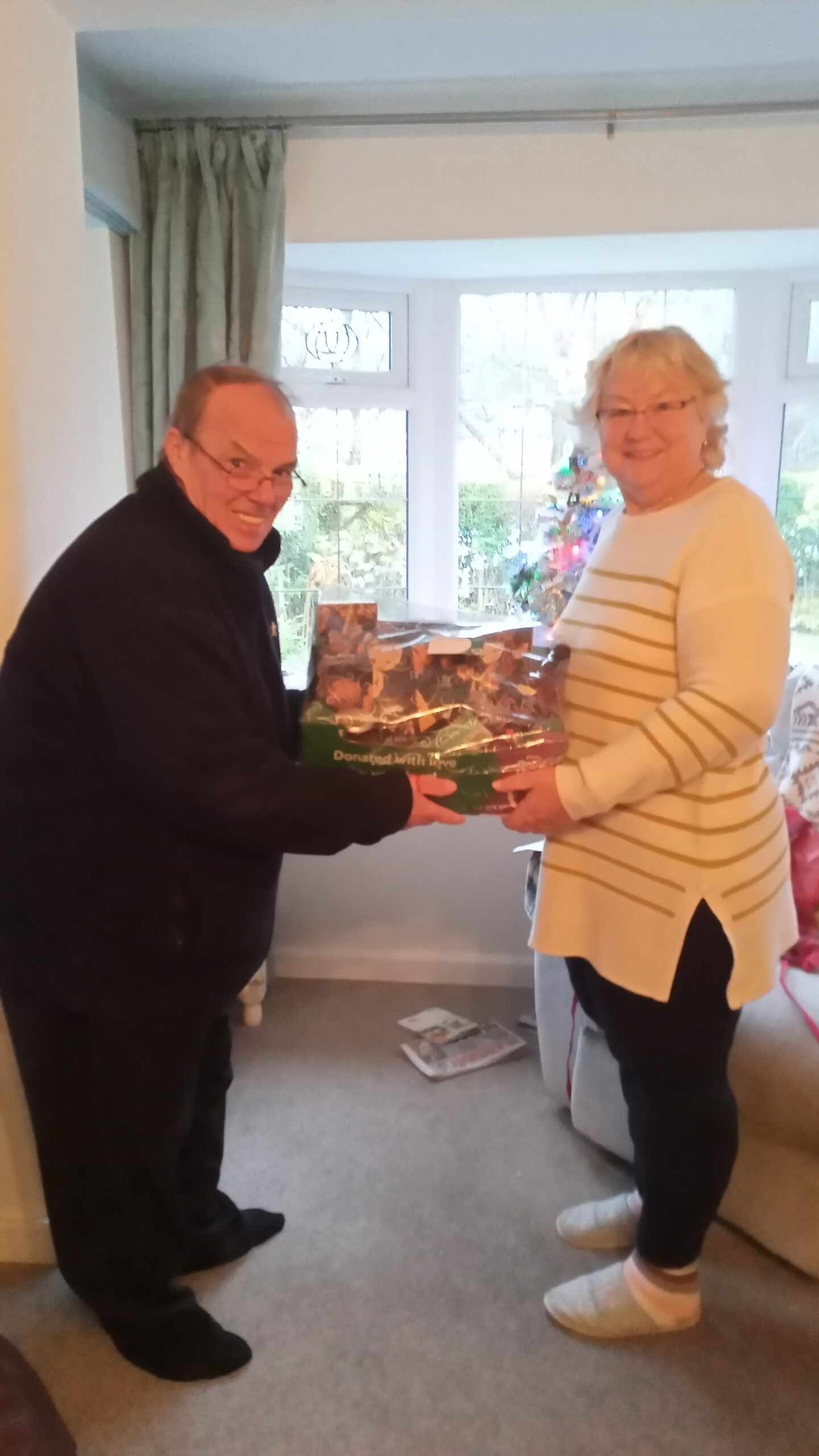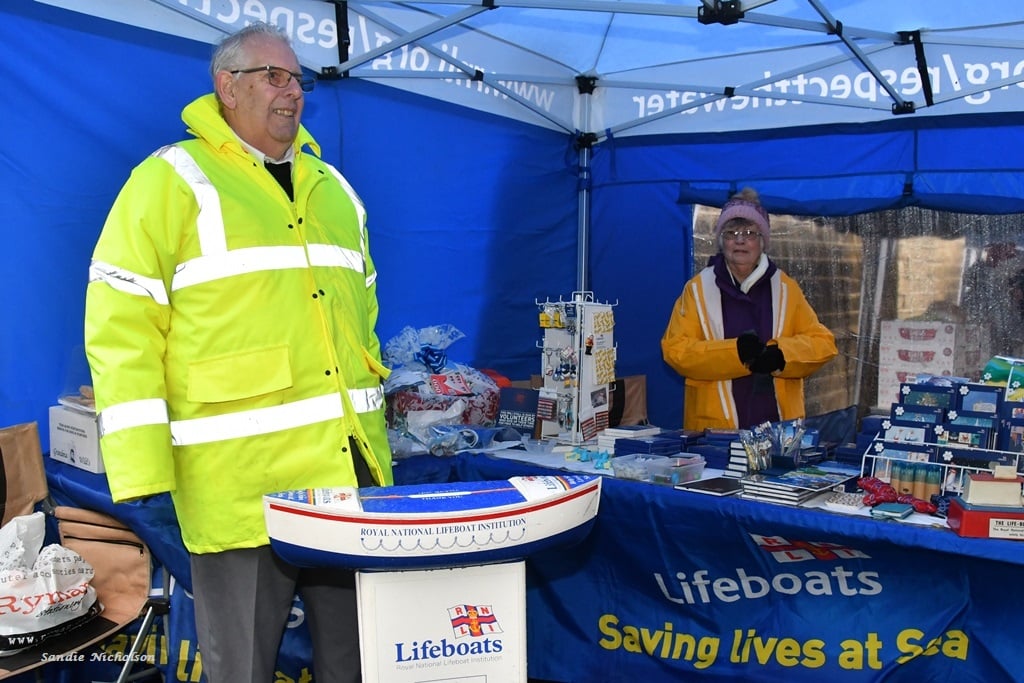 Morrisons Waterloo Christmas Collection.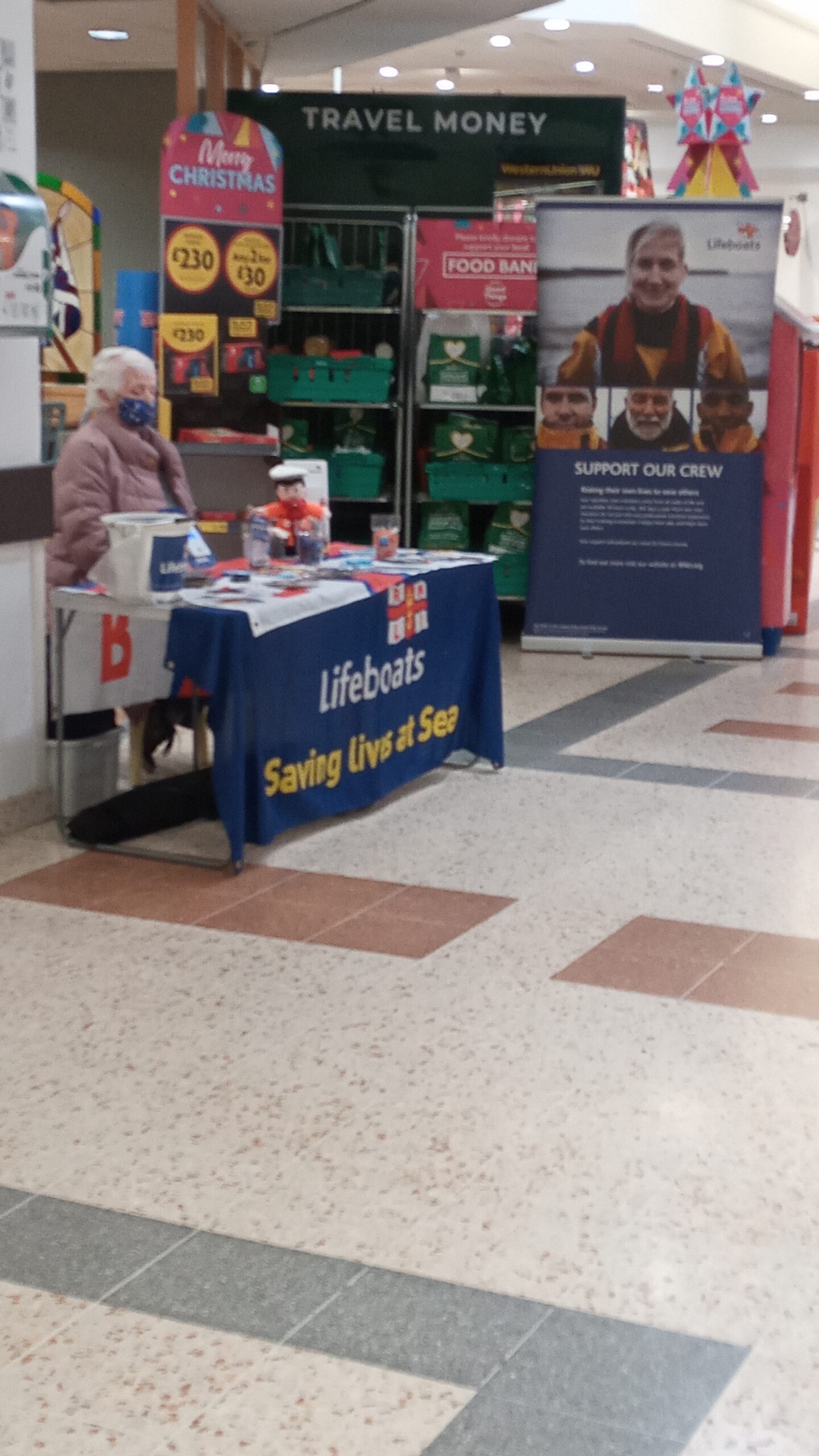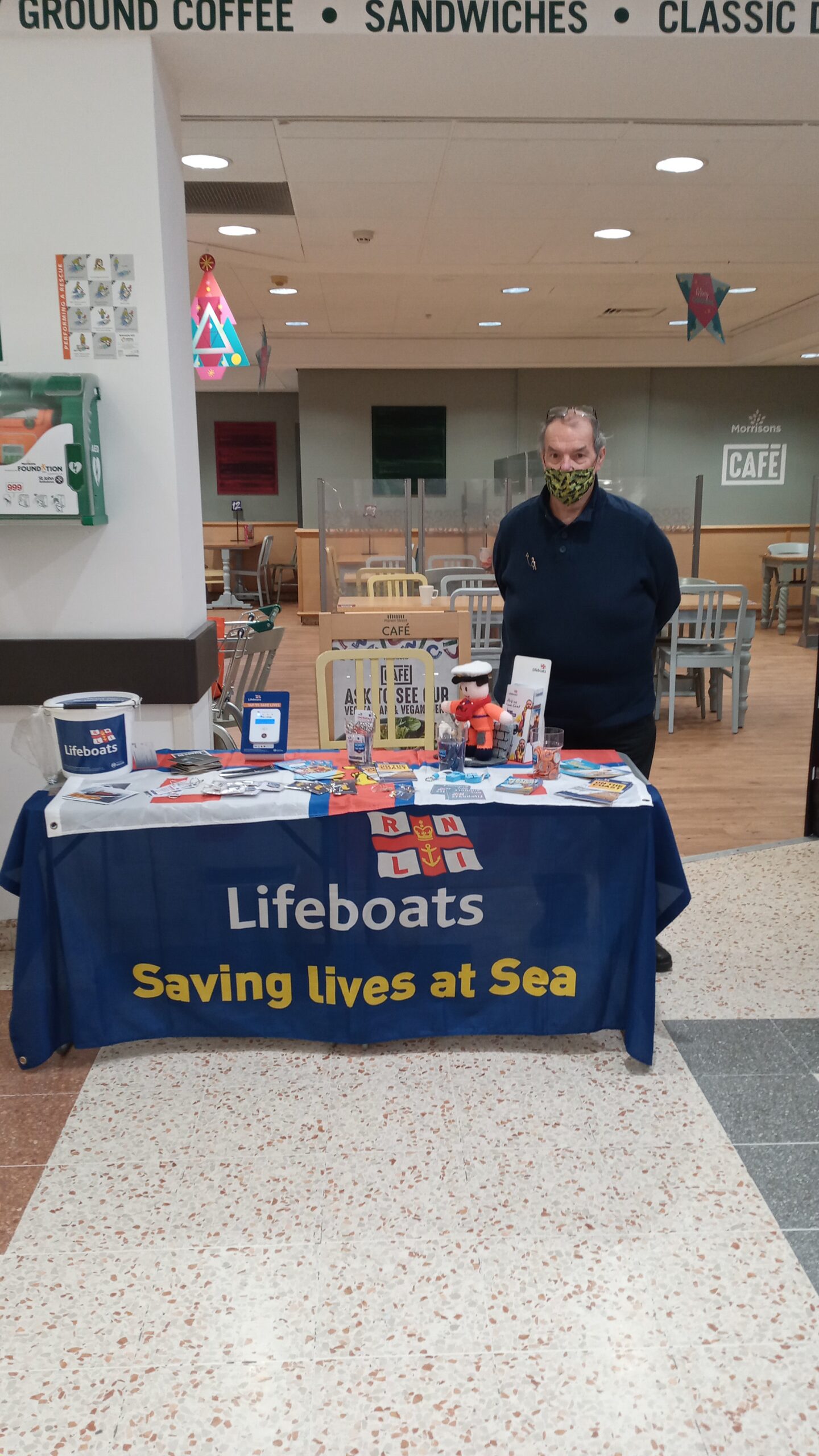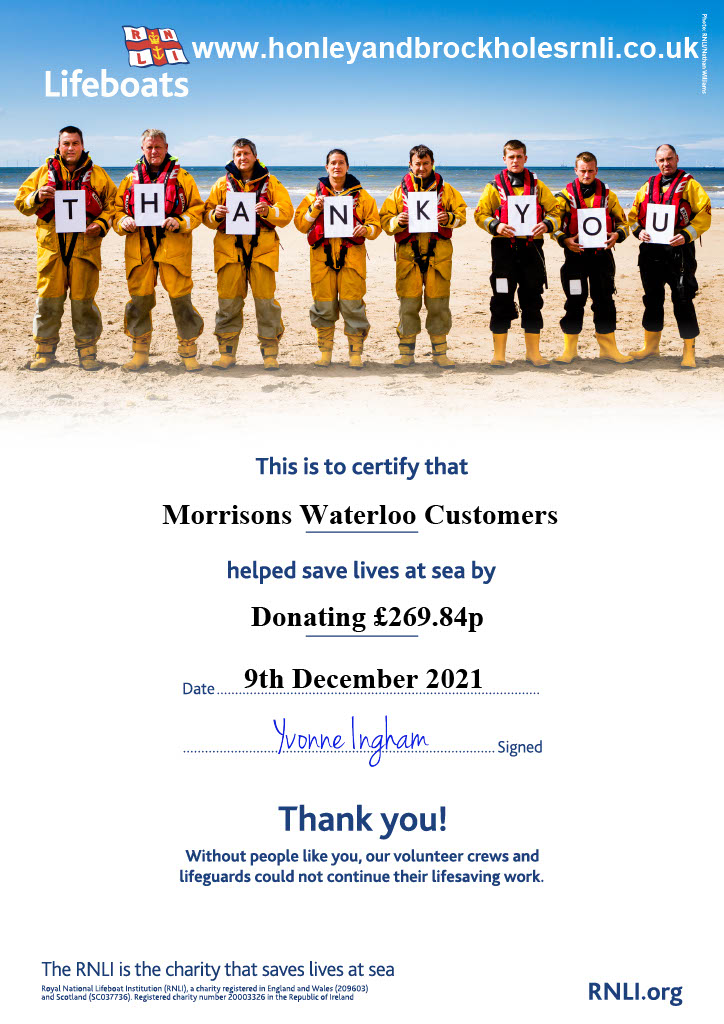 2021 was another busy year for RNLI lifesavers, who were powered to the rescue by your kindness. Thanks to your support there are people who were only able to celebrate Christmas because they were saved by RNLI volunteers.
Through ferocious storms, rough seas, cold nights and the heat of summer, our lifesavers were involved in many dramatic rescues. Watch our 2021 rescue compilation to see some of the highlights from another year of saving lives at sea.