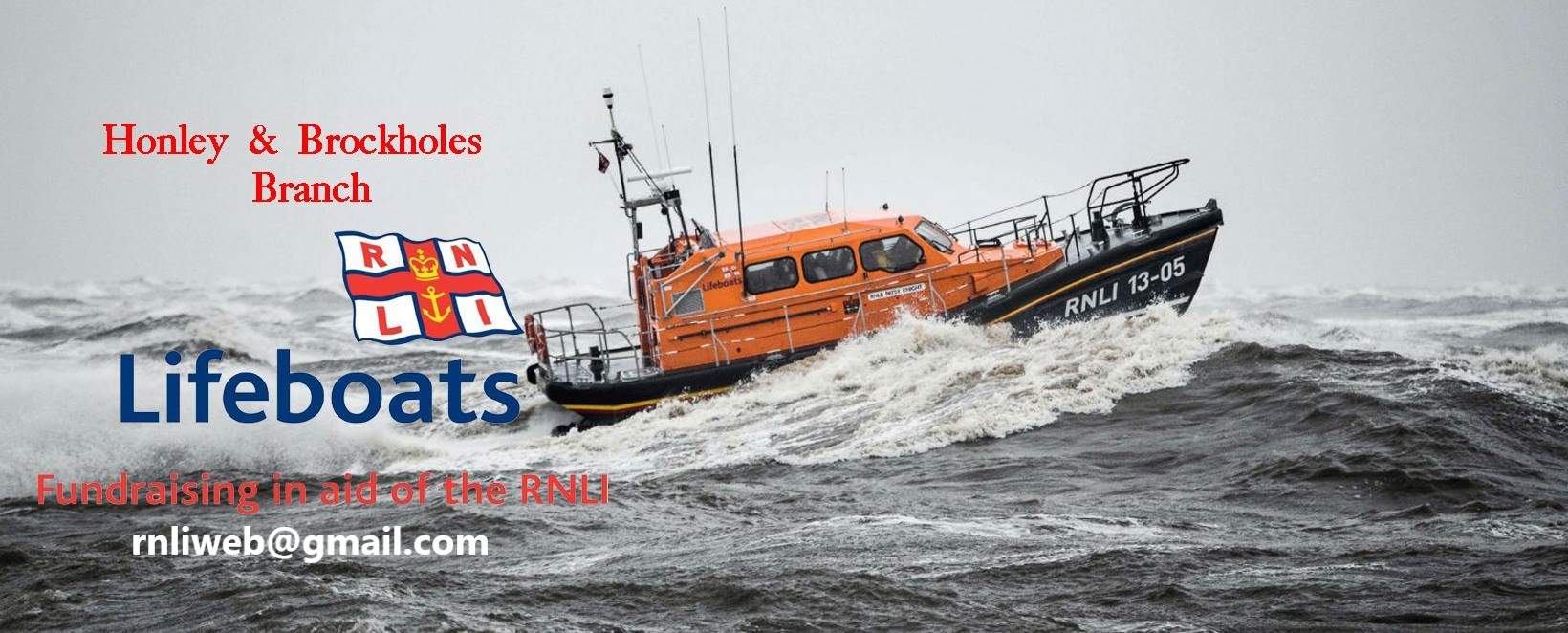 HONLEY & BROCKHOLES BRANCH of the ROYAL NATIONAL LIFEBOAT INSTITUTION
Our Branch supports the work of the volunteer crews of our Royal National Lifeboat Institution – the charity that saves lives at sea. Like the actual lifeboat crews, all the Branch members are volunteers and give freely of their personal time in order to support and raise money for this worthwhile charity.
Funded purely by donations, and without any Government assistance, the RNLI provides rescue cover throughout the United Kingdom, 24 hours a day, throughout the year – and the crews go out to save lives, no matter what the weather!
If you live in the Huddersfield area, we would be pleased to welcome you at any of our Branch meetings and you can support the Branch, and thereby the RNLI, as little or as much as you want.
Please come along and join us!